my busy weekend was started from thursday....
thursday watched Percy Jackson and the olympians: The lightning Thief.
Here's my comment...
I'm tired of these kinds of movies ... full of imagination, the power up magic. Starting from the phenomenal Harry Potter continued with various types of film with the same type. After I watched this movie, I did not find anything that I could as a means of learning materials. The film is just entertaining.
Friday... watched My name is Khan
firstly, I'd like to write my opinion
I am so interested to this movie that tries to pick the story of a Muslim who fought for states that Moslem is not terrorist, yeah because in today's international world after a lot of events on behalf of the Islamic religion is always just on the label as dangerous alias terorist. The film titled my name is khan which starred by Shahrukh Khan, Kajol, Jimmy Shergill denied all accusations as to the religion Islam and explain to the whole world that the violence arising from these terrorists is not part of Islam.
In addition, why i like this movie very much? b'coz this movie tells us how hard the struggle is carried out by an autism for the people he loves. With his limitations, he hopes to reach even sometimes looks impossible. Do not care if there are floods and storms ahead, and even death. No matter you are brother or sister or not... No matter you are son or stepchild and even no body... No matter you are moslem or christian or hindu... it's all about someone that you love.
Beginning of this movie tells about the life of Rizwan Khan, who played by Shahrukh Khan as someone who suffers Asperger's Syndrome. One day Khan met a beautiful woman (Khajol) who works at a beauty salon. That's where the struggle and the story begins. Khan really fell in love with her. Khan also tried endlessly to show that he really loved her. In fact, Khan did not object to the status of the woman who had been widowed with one son named Sammer.
A tragedy occurred in the middle of a football field when four teenagers beating up a man Sammer and ended with his death. This tragedy really made his mother feel very deep shock. Because Sammer is a very loved child. Especially when no one becomes a witness in the killing, so the case should be closed within six months if there are no witnesses.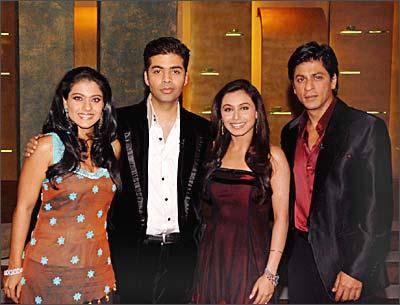 Khajol was she who deserves blame for the death of her son. And vent all the anger to Khan. Therefore, she did not want to see before Khan told everyone and even president of USA that Khan is not a terrorist.
This tragedy motivated by human tragedy that occurs when two planes crashed into the two twin towers WTC (9/11). This tragedy led to resentment on the American citizens among Muslims, especially the middle eastern people. They point out that Muslims are a people full of evil and violence. Until finally there Muslims felt discriminated against and intimidated. Sammer had felt the way at school, the teacher even said such a case.
Khan's journey to meet the number one in the country is not easy, he must follow where the president went. How the story of Khan's next? Is he able to meet the President and tell the world that he was not a terrorist? And whether Khajol will accept the return of Khan when Khan if he failed to meet the President? So, do not just browse the internet! Turn off your computer and you must hurry to see this incredible movie!